ESG and Regulatory Affairs Consultant, EXPERIO
In the field of CSR since 2006, Boris Francioli has gained complete ESG skills through 4 steps with:
1/ Public actors, at both the European and international levels, to build ESG guidelines/regulatory trends for financial actors and other businesses;
2/ Financial actors to conduct ESG analysis and develop methodological approaches;
3/ A data provider to refine ESG analysis, KPIs and methodologies for financial actors;
4/ A law firm to help financial actors and other businesses comply with ESG guidelines Boris has contributed to build that carry some EU regulations (SFDR, EU Taxonomy, CSRD…).
Thus, for many years in both actors having built ESG regulatory trends and actors complying with them, Boris has been dealing with a myriad of ESG issues. His journey through global regulation, and in the finance sector, has helped him see impacts of ESG regulations and guidelines on businesses. That has taken Boris in different countries to bring his ESG expertise to businesses, teach at universities and speak at events. By the way, he has written and been co-authored of papers for various institutions.
Boris holds Master's degrees in economics-finance and in law, as well as ESG-related specializations, from top tier universities in France, Switzerland and the USA. He is also a Certified Scrum Master, a Certified Scrum Product Owner, and the Founder of ETHIKUS Consulting.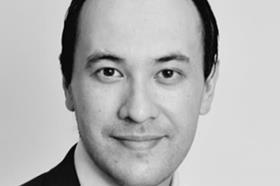 My Sessions
Five "musts" to implement an ESG culture
Wednesday 7th June 2023, 14:30 - 15:15 BST