CISO, Security Lead, The Information Security Forum
Bharat Thakrar is Chief Information Security Office (CISO) and a passionate advocate for the critical importance of digital and cyber security skills supporting organisations as they undergo disruptive change and Industry 4.0 technological transformation. He was head of Cyber Resilience advisory practise in BT Global Services and has over 18 years' experience in designing, implementing & managing end to end security, technology risk/resilience, continuity and crisis management programmes.
Bharat works with CXO level executives on technology investments, training and skills development in cyber security, A.I., IoT, cyber-physical and risk resilience processes and systems. He has developed and implemented specific frameworks to engage and get buy-in from boards and non-technical decision makers. Bharat currently sits on the Advisory Board for City Security and Resilience Network (www.csarn.org), the RANT Advisory board and is a consultant to UK Cyber Security Council working group on security qualifications.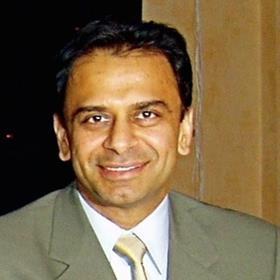 My Sessions
Keynote: Ransomware
14:00 PM - 14:30 PM BST
How AI Is Transforming Cybersecurity: Both For Security Teams and Cybercriminals
14:30 PM - 15:15 PM BST
Day 2, Wednesday 28th June 2023