FIP, CIPP/E, CISSP, Global Head of Compliance, Commodity Insights, S&P Global
Ben is the 2022 ICA Compliance Officer of the Year and has 15 years of regulatory compliance experience across different industries and regulatory regimes. Ben joined S&P Global as the Head of Compliance for the Commodity Insights Division in March 2022.
At S&P Global, Ben oversees the division's corporate and regulatory compliance frameworks, focusing on management of policies, processes, education, and culture.
Prior to S&P Global, Ben spent 4 years working for IHS Markit, where he managed the compliance frameworks for the regulated benchmark and commodity pricing businesses. Before IHS Markit, Ben spent 8 years working as a Data Protection Officer with roles at eBay UK, Gumtree.com, Domestic & General, VitalityHealth, and Legal & General.
Ben is a IAPP Fellow of Information Privacy (FIP), a ISC2 Certified Information Systems Security Professional (CISSP) and is currently studying for the ICA Advanced Certificate in Managing Sanctions Risk.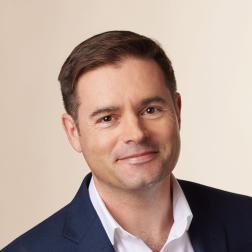 My Sessions
How Compliance Helps Build a Strong and Resilient Business

Stream 2, 25 January 2023, 10:45 - 11:30 GMT