Data Protection Officer (DPO) & Director Corporate IT Compliance, Howmet Aerospace.
Barry Lombarts is the Data Protection Officer & Corporate IT Compliance Director of Howmet Aerospace Inc. He has an MBI degree in Business and IT Alignment from Avans+ University (NL). He holds a CIPP/E, CIPM IAPP privacy certifications, and an ITILv3 Service Manager certificate.
Before moving into the privacy and compliance area he worked for many years in the field of IT infrastructure, where he in the last few years lead an EURASIA deskside support team, supporting over 10.000 customers. In that role he ran several intercontinental projects like OS Upgrades, site migrations, site acquisitions and site divestitures.
In his current role he leads the privacy office, which task is to ensure Howmet Aerospace complies to all applicable privacy legislations. He also leads the corporate IT Compliance team which assists the corporate IT organization to comply with applicable compliance frameworks, e.g. Sarbanes-Oxley (SOX) and Cybersecurity Maturity Model Certification (CMMC).
His motivation is to comply with the legislation as efficiently as possible. This by automating privacy and compliance processes where possible.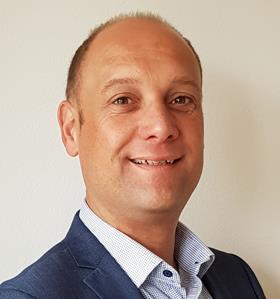 My Sessions
'Head in the Cloud': Strategies for Protecting Data and Infrastructure
Day 2, Thursday 28th September 2023, 14:00 - 15:00 BST
Privacy & Security Hub