Former MI5 intelligence officer and whistleblower. Author of Spies, Lies and Whistleblowers: MI5 and the David Shayler Affair.
As a Former MI5 intelligence officer and famed whistleblower, Annie Machon is an internationally-renowned speaker and perfectly positioned to educate audiences on the need to protect digital freedoms, privacy and surveillance, civil liberties, whistleblower policies and the key security issues of the day.
In her role now as a writer, media pundit, political campaigner, and PR consultant on a variety of intelligence-related and civil liberties issues, she has a rare perspective both on the inner workings of governments, intelligence agencies and the media, as well as a passion for need to protect digital freedoms. She is an international leader in advocating the wider implications for the need for increased openness and accountability in both public and private sectors.
During her time as an intelligence officer, Annie was responsible for investigating political and terrorist targets, before resigning to help her former partner and colleague, David Shayler, blow the whistle on the crimes, incompetence, and lack of accountability of the spies. As the story made headlines around the world, they were forced to go on the run around Europe and live in exile in France for 3 years. Her 'On the Run' story has become a popular after-dinner talk on the corporate circuit.
Annie features regularly in the international press, giving her expert insight on intelligence matters, global geopolitics, digital
civil liberties and surveillance issues. Most recently Annie has been extensively interviewed across the international media on 'Russiagate', The Skripal Poisoning Case and The Middle East. She has given expert testimony on a variety of subjects to many parliaments across Europe, including the UK and the European Parliament.
From 2012 to 2016 she was the European Director of LEAP, a global group of serving and former police officers, lawyers, judges, intelligence officers, prison governors, customs officers and former drug czars. LEAP speakers have worked on the front line of the failed "war on drugs" policy, recognise this abject failure, and as a result campaign for an end to drug prohibition.
In 2005, Annie published her first book, 'Spies, Lies and Whistleblowers: MI5, MI6 and the Shayler Affair' in which she offers CONSTRUCTIVE criticism of MI5 and the Secret Intelligence Service based on her observations of the two whilst in the employment of MI5. While acknowledging the good work both agencies generally do, she is not afraid to highlight mistakes and cover-ups.
Able to share her experiences on the corporate circuit from her personal story of being on the run to the lessons she learnt, Annie can talk about security and intelligence, privacy and surveillance, the war on terror, civil liberties and human rights and ethics and citizenship. Her unique career ensures she is an unparalleled speaker.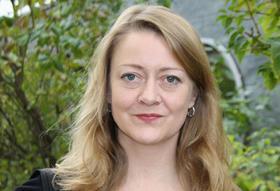 My Sessions
Keynote
17 November 2022, 10:50 - 11:20 GMT