VP Group Privacy & DPO, Bally's Corporation - recognised by the IAPP as a Fellow of Information Privacy.
Anne-Claire Dubois is the VP Global Data Privacy Officer at Bally's, one of the world's leading entertainment companies with millions of players spread across digital gaming platforms and traditional casino venues.
She is a passionate leader and global subject expert in multi-jurisdiction with over a decade's experience in the field of privacy and data protection across multiple sectors including software, media and gambling products and complex risk management for compliance.
She transitioned in her career from being an in-house lawyer focused on IT and new technologies into a privacy professional driven by passion, and, sensitive to the impact of the use of technologies on individuals' privacy rights and freedoms.
She is an experienced DPO with successful track records in designing and delivering privacy programmes with a transformational leadership style and committed in giving back to fellow privacy professionals.
She has been recognised by the IAPP as a Fellow of Information Privacy and is member of the Women Leading Privacy Advisory Board. She is also contributor to the Commission of Data Experts of the French In House Lawyer Association (AFJE).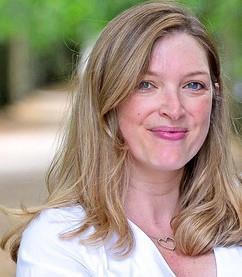 My Sessions
The EU's Game-Changing AI Act: What it means and Where it'll take us
Day 1, Wednesday 18th October 2023, 11:00am - 12:00 BST
Privacy & Data Protection Theatre
Incident Response Planning: Developing a Playbook
Day 1, Wednesday 18th October 2023, 15:00 - 16:00 BST
Security Theatre
AI in the workplace – the DPO framework and roadmap to avoid chaos
Day 2, Thursday 19th October 2023, 15:00 - 16:00 BST
Privacy & Data Protection Theatre