Co-Founder and CEO of RegScale
Anil Karmel is the Co-Founder and CEO of RegScale, which delivers freedom from (digital) paper by helping organizations shift both security and compliance left via our RegScale continuous compliance automation platform. RegScale's API-centric software platform integrates with your existing security and compliance platforms to dynamically manage security control state, shifting compliance left to deliver audit-ready documentation on demand. Heavily Regulated Organizations such as the U.S. Navy, Department of Energy and Fortune 500 Financial Institutions use RegScale to start compliant and stay compliant with their ongoing regulatory obligations. Formerly, Anil served as the National Nuclear Security Administration (NNSA) Deputy Chief Technology Officer and prior to that, served at Los Alamos National Laboratory to design and lead implementation of their secure cloud and collaboration platforms.
Karmel has been in the IT Industry for over twenty years, working with Fortune 500 companies and governments at the intersection of cloud, cyber security, and compliance. He and his team garnered industry and government accolades, including the SANS National Cyber Security Innovators Award for Cloud Security, InformationWeek 500 Top Government IT Innovators, ACT/IAC Excellence.gov Award and the DOE Secretary's Achievement Award.
Anil currently serves as the President of the Cloud Security Alliance's Washington DC Metro Area Chapter (CSA-DC) and as a member of the CSA's CxO Trust Advisory Council, committed to spearhead cloud related security benchmarks coupled with practical privacy and governance models. Karmel is a nationally recognized speaker and has been featured at numerous IT conferences and webinars.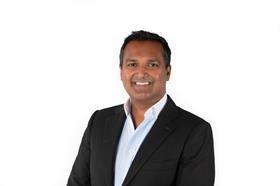 My Sessions
Digital Transformation and the Future of Internal Audit
16 November 2022, 13:25 - 14:10 GM7