VP MI Reporting Demand & Programme Manager, Deutsche Bank
Andrew Fleming is VP MI and Reporting Demand & Programme Management at Deutsche Bank, where he manages three Change the Bank (CtB) teams delivering financial crime compliance and non-financial crime risk MI.
Andrew is an accomplished financial crime Subject Matter Expert with outstanding organisational, leadership and management skills, with a proven record of delivering in the most sensitive high pressure environments and demanding high-profile roles.
Andrew's career has seen him work as Global Compliance MI Senior Business Partner for HSBC, a consultant across several financial institutions and a Detective Inspector in the Economic & Complex Crime Unit of the Metropolitan Police.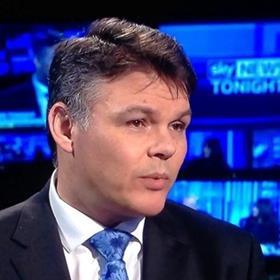 My Sessions
Know-Your-Customer (KYC): The Latest Developments
17 November 2022, 10:00 - 10:45 GMT
Keynote - Data: Its Role in Critical Risk Management
17 November 2022, 10:50 - 11:20 GMT