Sr Manager ESG & Sustainable Investing, ABN AMRO Bank N.V.
Andres Vargas is a Sr Manager for ESG & Sustainable Investing at ABN AMRO. In this capacity, he oversees Climate & Biodiversity strategy for investments, in addition to coordinating Engagement efforts within Wealth Management.
Before starting at ABN AMRO in 2021, Andres worked for other financial institutions in New York City, such as JP Morgan and Global Emerging Markets (GEM). Andres received a double B.A. degree and Master degree in Public Policy from Trinity College. He also holds an MBA from IE Business School.
Andres is an avid squash player and has represented his home country, Colombia, in professional squash competitions across the globe. He currently resides in Amsterdam.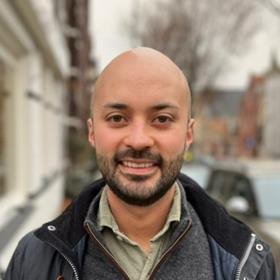 My Sessions
Solving the Sustainable Business Dilemma: Balancing Profit with Environmental Responsibility
Day 1, Wednesday 27th September 2023, 15:00 - 15:40 CET
Privacy, Security & ESG Hub