Global Lead ESG Counsel, Nokia Corporation
Anca Plovie is the Global Lead ESG Counsel of Nokia. She has multi-jurisdictional expertise in telecommunications and technology law, privacy law, cybersecurity law and employment law, having provided specialized guidance to the Nokia group and leading dedicated multi-disciplinary taskforces during the most significant regulatory changes and events of the past 8 years, including the implementation of GDPR, Brexit and the COVID crisis. Previously, she worked as a regional legal counsel for Alcatel-Lucent and a tax lawyer for two Big Four companies. In her current function she is focusing on sustainability and responsible artificial intelligence, supporting Nokia's global efforts to meet ambitious ESG goals. Anca is also involved in policy and standardization efforts in AI and AI ethics. She holds legal degrees from the Vrije Universiteit Brussel and the University of Sibiu and she is a member of the Belgian Institute for Company Lawyers.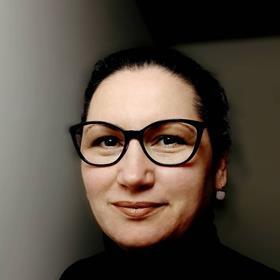 My Sessions
Does Every Business Need A 'Purpose'?
Wednesday 7th June 2023, 12:45 - 13:30 BST