Head of Risk and Compliance, SelfPay
More than 15 years of experience in the financial field. Accent on risk and compliance. Certified Anti Money Laundering Specialist with ACAMS. ESG Specialist with IASE. These are just some of the things that can be said about Anca.
Over the years, she experienced different types of organizations, from banking to non-banking financial institutions and FinTech. "Changing the field of action comes with challenges, and challenges bring expertise. No matter the organization (multinational or national, large and specialized or niche), both risk and compliance need to be addressed.", she said. In her role, she advises the management on how to implement the legal requirements and how to mitigate the risks that arise with the activity of the company.
We are not the same and therefore our needs differ. In a constantly changing world, we must keep-up with the change and make the best out of it!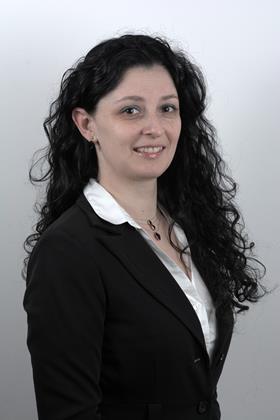 My Sessions
Managing Cross-Border Financial Crime and Anti-Money Laundering Risks

24th January 2023, 14:30 - 15:15 GMT
The Future of the Workplace: Emerging Trends and Technologies
25th January 2023, 15:00 - 15:45 GMT