Senior Vice President at American Association of Advertising Agencies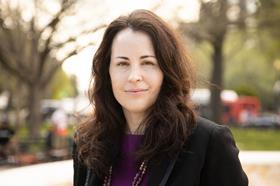 Alison Pepper currently serves as the Senior Vice President of Government Relations at the American Association of Advertising Agencies (4As) in Washington, D.C. In that role she works with regulators, legislators, and cross-industry stakeholders on issues of importance to the advertising community.
She focuses on public policy issues that exist at the intersection of privacy, technology, media and data. In her thirteen years working in DC and San Francisco, she's worked on these issues from multiple angles representing thousands of companies.
Prior to her current role, she served as the Assistant General Counsel and Senior Director of Public Policy at the Interactive Advertising Bureau (IAB) based out of their Washington, D.C. and San Francisco offices.
Alison is a native of Georgia. She holds a B.A. from the University of Georgia and a J.D. from Georgia State University.