Legal Counsel, Data & Privacy, ESL FACEIT Group
Akkeroos is Legal Counsel Data & Privacy at ESL FACEIT GROUP - EFG. EFG is leading the esports industry with numerous online and offline gaming competitions, digital platforms as well as gaming lifestyle festivals. Akkeroos is responsible for advising the business on global data privacy matters related to the EFG gaming platforms and the esports ecosystem.
Akkeroos has a background in information law and graduated from the University of Amsterdam in the Netherlands. Before joining EFG, Akkeroos worked as a data & technology lawyer at Dentons, where she gained international working experience in complex data protection, ePrivacy and e-commerce matters. At Dentons she advised:
• Multiple Fortune 500 Companies, with handling global data breach notifications and their pan-European implementation of the General Data Protection Regulation;
• Multiple global tech scale-ups, with building internal privacy frameworks and with strategic and operational (e)privacy and data protection related matters;
• Luxury car manufacturer, with the development of its autopilot technology;
• Pan-European hotel chain, with its Europe-wide data protection compliance, including on guest registration, COVID-19 related questions, employee screening, international data transfers, and the privacy aspects of a new hotel property management system;
• Global investor in large shopping malls, with the introduction of loyalty cards for visitors, face recognition software for mall security, international data transfers in the wake of the Schrems II decision by the European Court of Justice, as well as continued implementation of the GDPR more broadly;
• Global AI app provider, with providing strategic solutions for the implementation of an age verification mechanism; and
• Multiple application providers, with the implementation of the General Data Protection Regulation into their data flows and application designs.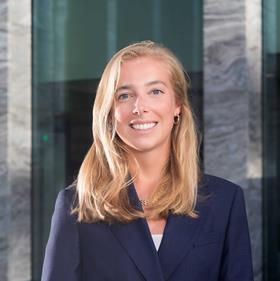 My Sessions
Is Adequacy for EU-US Data Transfers Truly Adequate?
Day 1, Wednesday 27th September 2023, 10:00 AM - 11:00 AM BST
Privacy, Security & ESG Hub