Director: Global Head, Thematic Risk - ICG Compliance, Citi
Sought after motivational speaker and coach, and multi-award winning Financial Services Professional - Abisola is widely recognised as a worker with great potential and indeed one to watch.

Consistent top performer with excellent Stakeholder Engagement and Project Delivery / Execution skills, Abisola is a well-rounded Chief Operating Officer, versed in Financial Services Governance, Business Management and Controls at the Executive level. Abisola's prior and side-of-desk experience also include Professional & Commercial Services, Entertainment, and Public/Third Sector.

Her unique interpersonal skills enable her to perform as a versatile, carefully organised and well accomplished worker, dedicated leader, and supportive team player. Abisola is professionally motivated to lead and work collaboratively with colleagues to achieve goals and expectations.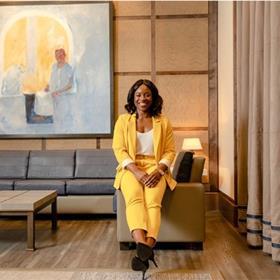 My Sessions
Reaping the Benefits of Risk Management: A Business Enabler
16 November 2022, 13:25 - 14:10 GMT