Global Head Business Continuity & Resilience, Philips International B.V.
Is the Global Head Business Continuity & Resilience within Royal Philips (NYSE: PHG, AEX: PHIA) and globally responsible for execution of the global BCM program (the implementation of the Business Continuity process) and for the operational effectiveness of the Philips Business Continuity Management System (BCMS), which is certified according to the ISO22301 standard.
Together with his team, Rob monitors operational risks and ensures the continuity of all Philips business units. In this capacity Rob has two secondary roles as Risk Officer for the Integrated Supply Chain within Operations and as a Senior Lead Auditor for the ISO22301 certifications.
Rob has been actively involved in business continuity at various multinationals for over twenty years, as a consultant, auditor and for the last five years in his current role.
Finally, in May 2021 Rob's global team was awarded with Collaboration in Resilience award by the Business Continuity Institute (BCI). In November 2020 Rob was awarded with the Global Continuity and Resilience professional (private sector) award by BCI and based on his continuous results in that category Rob entered the BCI Hall of Fame.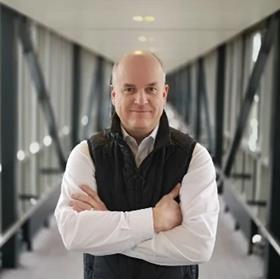 My Sessions
Operational Resiliency and the Future of Risk & Resiliency Management
July 15th, 16:30 to 18:00 BST + On-demand