Global regulatory expert, author, speaker, advisory Board member
As the former Global Head, Financial Services RegTech, Risk & Regulatory Compliance Affairs, for Hitachi, Nirvana was the business owner and strategic leader for Hitachi's Financial Services RegTech business.
A thought leader and pioneer in the Financial Services RegTech sector, she is a global compliance, operations and risk expert across multiple FS sector Regs and jurisdictions including Data Privacy.
As the former Head of Regulatory Reporting at KPMG, she has lead the business, practice, and development for Regulatory Transaction Reporting. She has served as a lead regulatory expert across Trade, Transaction, Periodic, and Positional reporting requirement under various global regulations including, but not limited to: MiFID, MiFID2/MiFIR, EMIR, REMIT, DFA, SEC, CFTC, Hong Kong TR, Canadian TR, ASIC TR, Commodities Position Reporting, and Threshold reporting requirements. She has over 20 years of senior experience in the Financial Services industry.
Between 2014-2015 she was appointed as the lead expert to a European Regulatory body on the MiFID II/MiFIR Transaction Reporting Technical Standards, and Instrument Reference Data Standard, as well as writing the approach for their consultation paper.
As well as advising on the impacts above she has has helped firms with the effect of Brexit on their business. Heavily involved in industry working groups with studies with the involvement of key market participants as well as NCA's across Europe and the US on regulatory compliance, operations and risk and audit matters provides training to a broad spectrum of industry stake holders, including global investment banks, Asset Managers, Trading Venues, Regulators, and Members of the European Parliament.
Published various industry articles, co-authored the upcoming RegTech book, presents at numerous industry and client round tables & spoken at high profile conferences in relation to her specialist area of expertise. Nirvana is also a Founding Member, of the Committee to Establish the RegTech Council.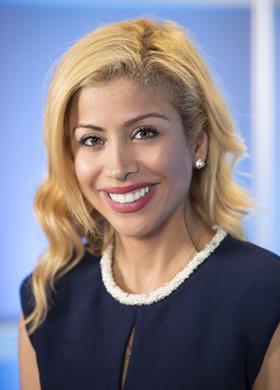 My Sessions
Moving Beyond Risk Resiliency to Risk Agility
February 17th, 15:30 - 17:00 GMT + On-Demand