Mike has over 35 years of experience in the risk management and insurance industry serving a broad range of clients by size and business sector.
Mike cares passionately about making a difference to people, businesses and communities and has been a long time supporter of The Princes Trust and Business in the Community (BITC).
Mike is a board advisor, business consultant, non executive director and experienced executive coach to a broad range of businesses and organisations in diverse sectors, size and maturity from Start Ups, PE Backed, Family and Corporates. Sectors include Food and Beveridge, Retail, Construction, Risk Management, Cyber, Wellbeing, Renewables, Waste, Technology and Social Housing.
He was previously Chairman of BITC, Scotland which is a business-led charity where members work together to tackle a wide range of issues that are essential to a sustainable and responsible future. As part of this Mike was Chairman of the Business Emergency Resilience Group (BERG), a leadership group of BITC, which is an initiative established by HRH The Prince of Wales to help businesses and communities across the UK become more resilient, supporting them to prepare, respond better and recover faster from crisis. Members across business, government bodies and charities, collaborate and take action to help tackle some of the key issues facing society. Mike was appointed the prestigious role of HRH The Prince of Wales Ambassador for Responsible Business in Scotland from June 2015 to 2017.
In addition he has provided leadership and support as chairman of the global MD/CEO network YPO, in Scotland (2013/2016 & 2018/2020) to support better leaders through learning and ideas exchange and chairs the annual Scottish Business School for members utilising world class resources including LBS and Harvard to support life long learning.
Mike has enabled many organisations he supports to flourish. Using his professional skills, extensive networks and personal commitment, he engages others and promotes and demonstrates collaborative working to understand and manage risk to make them more resilient and successful.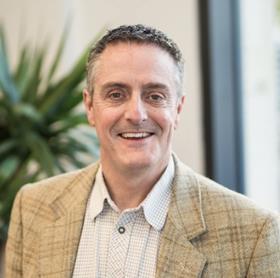 My Sessions
ES-G-RC – The Role of GRC in Delivering ESG
October 7th, 15:30 to 17:00 BST