Vice President and Global Head of Privacy, Sterling
Mark Sward is Sterling's Vice President and Global Head of Privacy. He leads Sterling's global privacy team, which oversees Sterling's privacy program, supports internal data protection compliance initiatives around the world, provides information and best practice guidance to Sterling's clients through webinars, whitepapers and other documentation, and plays an active role in thought leadership and advocacy around privacy matters in the background screening industry.
With eleven years of experience in the industry, he has been responsible for Sterling's privacy program in Canada since 2013 and globally since 2018.
He holds a bachelor's degree in political science from McGill University and a certificate in law from the Université de Montréal, and is recognized by the International Association of Privacy Professionals as a Certified Information Privacy Professional (Canada and Europe) and a Certified Information Privacy Manager. Mark is based in Victoria, British Columbia, Canada.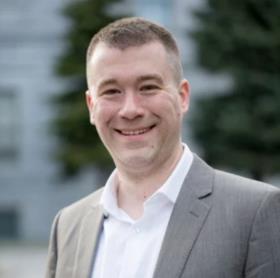 My Sessions
Navigating Privacy Regulations in 2021 and Building a Privacy Program Sponsored by OneTrust
August 19th, 15:30 to 17:00 BST | 10:30-12:00 EDT