Chief Privacy Officer at The Coca-Cola Company
Courtney Stout, Esq. CIPP/E, CIPM, is the Chief Privacy Officer at The Coca-Cola Company where she leads the company's global privacy strategy. Prior to joining Coca-Cola, Courtney was the Chief Privacy Officer and Co-Lead of the Cyber Incident Response Team for a Fortune 500 company with a focus on "getting to yes" aligning privacy requirements with business needs and growth opportunities.
She has a proven track record of integrating privacy, security, and technology solutions to meet the rapidly changing regulations and industry standards.
Courtney has extensive experience with a wide range of data, cybersecurity and incident response matters, including artificial intelligence.
She has advised clients on how to prepare for an incident to enable efficient and effective response, and throughout the life-cycle of an incident, including managing large-scale data breaches, coordinating with law enforcement, responding to regulatory investigations, advising boards and executives on critical business decisions, and managing lessons learned and necessary mitigation.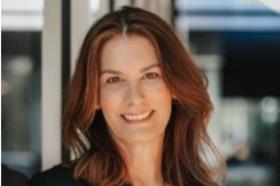 My Sessions
Navigating Privacy Regulations in 2021 and Building a Privacy Program Sponsored by OneTrust
August 19th, 15:30 to 17:00 BST | 10:30-12:00 EDT