Senior Partner, XReg.Consulting
As XReg's strategy and public policy lead, Siân Jones has extensive experience in policy formulation, regulatory framework development and implementation that is leveraged by governments and public authorities to guide the development of policies within their jurisdictions.
Siân is a member of the ISO technical committee on DLT. She also sits on the Financial Markets Law Committee scoping forum and DLT working group and, until July 2019, was a technical expert on virtual assets on the FATF's Policy Development Group. Siân gave evidence on virtual currencies to the European Parliament in 2015 and has participated in many discussions on cryptoassets in Brussels since then.
Before XReg, Siân worked at the Gibraltar Financial Services Commission as Senior Adviser on DLT, having previously architected Gibraltar's DLT regulatory framework.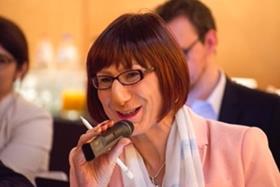 My Sessions
Getting Ahead and Staying Ahead of Crypto Regulations in 2022
6 April 2022, 09:00 - 09:45 GMT