An airport in North America is benefiting from the travel environment's first fleet of fully autonomous delivery robots for food and retail.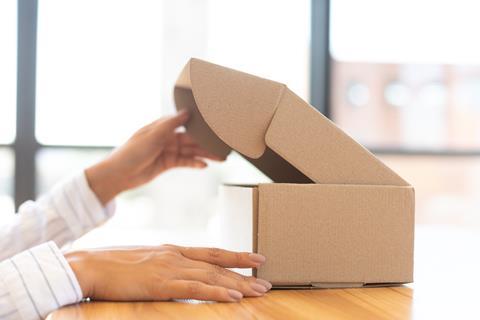 Visitors to Cincinnati/Northern Kentucky International Airport (CVG) have been enjoying contactless deliveries direct to their respective locations, with customers using their mobile devices and connected autonomous robots to "select, grab and go" on a wide range of purchases.
Customers receive status updates on their phone and a unique QR code, which can be scanned by the robot's top camera to open the secure compartment and retrieve their items. The entire delivery experience is contactless and fully autonomous, a first in the industry.
Ottobots navigate autonomously through crowds and unpredictable environments using specialised navigation tech. The overall system is designed to be highly scalable and flexible utilising cloud tools that manages a fleet of robots deployed throughout different areas of an airport.
The brainchild of the robotic technology is deep tech start-up, Ottonomy. The firm's chief executive officer, Candace McGraw, said:
"At CVG, we are redefining the travel experience by combining talent and tech to deliver innovative solutions. We've built a culture of innovation at the airport and are excited to partner with Ottonomy to test and advance this technology in a live, airport environment."
The original pilot of Ottobots at CVG started running in late 2020. The partners gathered feedback from participating passengers including details on the experience, cost and desire to have autonomous delivery in airports. These live robot deliveries will gather additional research to further develop the program and user experience.
Ritukar Vijay, Co-Founder and CEO of Ottonomy Inc, said:
"This launch is a testament to CVG's commitment to innovation and customer experience. We are able to provide a safe and secure experience through our Ottobots, executing automated contactless deliveries of food and beverage and retail products. COVID-19 has changed the way we all interact and relate to travel, making contactless delivery even more relevant and essential."