Our Co-Founder and CEO, Sarah, is a highly entrepreneurial, commercially astute and trusted senior change operator with over 20 years of diverse experience in the financial services sector across banking, insurance, investment & asset management.
With many years of helping individual firms, and observing 'widening gaps' between business need, regulation and technology, she felt compelled to convert this experience into a purpose-led business, with a mission set to achieve far greater impact.
A natural drive to listen and understand, with a strong sense of empathy, she quietly turns stones to find better, fairer ways, refusing to settle for 'half-baked'.
Change Gap has been described by some as a 'think-tank', 'do-tank' and a 'movement' – as such our services include specialist consulting, RegTech and industry collaborations.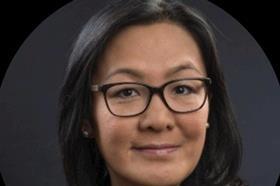 My Sessions
Exploring how RegTech tools can assist organisations with regulatory reporting and compliance
16 November 2021, 11:45 AM - 12:30