New research has revealed that citizens in the southern states of the US suffered most from ID theft in 2022 compared with the rest of the country, with millennials most likely to be the victims.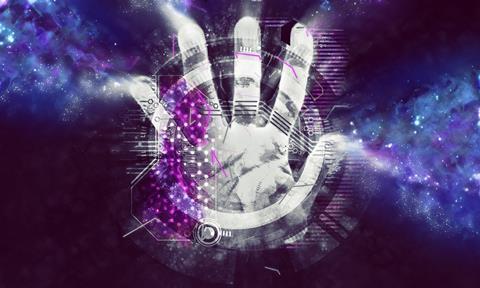 Over the past few years, incidents of identity theft have surged significantly due to the internet enabling cyber-criminals to access personally identifiable information (PII).
With the hacking of financial systems' networks, high numbers of consumers have fallen prey to such acts. Based on data gathered by the Federal Trade Commission (FTC), ConsumerAffairs, experts' analysis reveals a 584% increase in recorded identity theft cases over the last two decades in the States.
During the last ten years, Delaware, Pennsylvania, and Louisiana had the highest growth in identity theft reports over a span of 100,000 individuals.
In 2022, southern states predominantly experienced identity theft cases per capita, with only three states outside of the region ranking in the top 10. According to the FTC, the top 10 states for identity theft last year were:
Georgia
Louisiana
Florida
Delaware
Nevada
Texas
Pennsylvania
Alabama
South Carolina
Mississippi
The research showed Georgia as the most vulnerable to such exposures, with 574 cases per 100,000 people. Louisiana and Florida ranked second and third with 534 per 100,000 residents, and 524 per 100,000 individuals respectively.
Focusing in on the data, Tuscaloosa in Alabama identified as the metro region with the highest number of ID thefts per capita, with 1,123 incidents for every 100,000 residents. Metro areas such as Miami-Fort Lauderdale, Atlanta, Orlando and Houston are among the larger metro areas that reported a higher-than-average share of ID theft victims.
And it's the younger portion of the population that's been hardest hit, with millennials (aged between 30 and 39 years-of-age) making up 25.9% of the 1,108,609 ID theft reports made in the USA last year.
ID theft can come in many different guises. Often it concerns personal bank account data theft, with criminals stealing a bank card to make a quick purchase. Such situations can be sorted out rapidly if the issuing bank is informed in good time that the charge has been made fraudulently.
Other forms of the crime are more complex; bad actors may steal individuals' PII to create a new bank account under another person's name. Through last year, the research showed that credit card theft played a major role in the most common incidents of ID theft.
Guarding against identity theft risk can be a difficult task. While individuals can take measures to shield their personally identifiable information (PII) by evading scams, there are instances where it's beyond their influence, such as when their data is compromised due to network hacking.
Consequently, the USA's Identity Theft Resource Center (ITRC) has discovered that people are growing more distrustful of government entities and corporate organisations. In its latest report, it revealed that 61% of consumers are worried about handing their financial details over to government agencies.
Given the escalation of identity theft, it's not surprising that people are increasingly cautious about risk when it comes to sharing sensitive data with third-party organisations. The ITRC findings highlight the importance of implementing robust security measures to protect personal information and restoring public confidence in data handling practices.
The ITRC's CEO, Eva Velasquez said:
"Identity crime victims are very concerned about their information being compromised in a data breach or misused by a government employee. All of these findings give us additional direction for how we can build confidence in the systems that prove people are who they claim to be and reduce the rate of identity fraud."
In the UK, a 2022 study by Nationwide revealed that men are twice as likely to fall victim to identity theft as women. Data showed that 11% of women have had their identity stolen compared with 23% of men, in a poll of 3,000 individuals.
Nationwide's head of fraud policy, Ed Fisher said that the analysis indicated a "worrying lack of steps taken by people to protect themselves.
"It is only by taking precautionary steps that we can hope to prevent this type of fraud from occurring. The less we give the criminals, the less chance they have of striking," Fisher added.
Stay diligent to risk
As organisations navigate increasingly complex digital landscapes, it is essential that enterprise leaders remain vigilant to ID theft, online scamming and the many other cyber-risks that pose a constant threat to societal wellbeing.
These issues will be at the heart of curated content delivered over two days in the #RISK Due Diligence zone, part of the Financial/Fraud Theatre at #RISK London.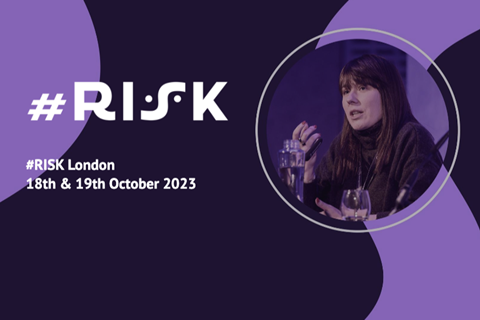 Taking place October 18 and 19, #RISK London brings high-profile subject-matter experts together for a series of keynotes, engaging panel debates and presentations dedicated to breaking down the challenges and opportunities that businesses face in times of unprecedented change.
"#RISK is such an important event as it looks at the broad perspective or risk. Risks are now more interconnected and the risk environment is bigger than ever before."

Michael Rasmussen, GRC Analyst & Pundit, GRC 20/20 Research