Experts fear that Bulgaria's political system could near the brink of collapse this summer if the state is not able to establish a new government and effectively combat endemic corruption.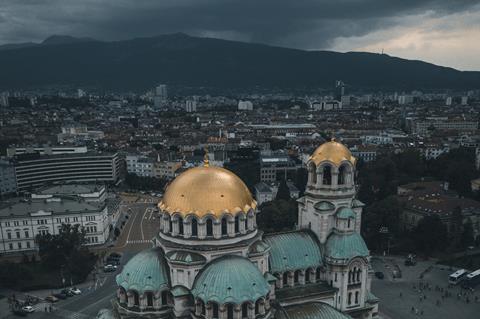 Last month's general elections saw the Citizens for European Development of Bulgaria Party (GERB) come out on top with 26.5% of votes. Led by Boyko Borissov, GERB finished just two points ahead of the coalition group between We Continue the Change (PP) and Democratic Bulgaria (DB).
At the start of May, the coalition put forward pro-Western and anti-corruption individuals in a project for government. However, the cabinet proposals were rejected by Borissov who informed the media that he is looking for backers for a minority government.
When Bulgaria joined the EU in 2007, there was broad hope that the Balkan nation would make progress as a democracy. However, under Borissov – an ex-bodyguard to Bulgaria's last communist dictator, Todor Zhivkov – optimism has cooled beneath the shadow of Borissov's old-school brand of populism, which in turn has seen the political climate in Bulgaria become increasingly volatile.
Over the past ten years, Bulgaria's political system has struggled under the influence of a mafia-linked elite, much of which has grown out of intelligence services of the communist age. Corruption has been rife, with EU fund scandals staining the large part of Borissov's majority rule between 2009 and 2021. Allegations of corruption are currently the subject of investigations led by the European Public Prosecutor's Office.
Ongoing doubts over Bulgaria's ability to get the upper hand on institutional corruption continue to hamstring the Black Sea state's efforts to join the Eurozone and become part of Schengen. Ongoing delays to essential reforms in the judiciary are also restricting eligibility for the EU's Recovery Plan.
While many Bulgarians accept their nation is suffering from widespread corruption, there have been large-scale protests organised calling for change; for greater media freedom and for judicial reform. The country's powerful and controversial prosecutor general, Ivan Geshev is top of the public's removal list.
But little is changing. At the start of 2023, Bulgaria's poor political transparency attracted new criticism from GRECO, the Council of Europe's anti-corruption body Group of States Against Corruption.
More broadly, the USA has imposed sanctions upon five leading Bulgarian figures – that's on top of three individuals who received sanctions in 2021. None of these, however, has been sentenced for wrongdoing.
A primary hurdle to positive change is Bulgaria's prosecutor-general. Not only immune from being fired himself, Geshev is able to overturn prosecutors' decisions and directly control any enquiries that take place in the country.
Given the dominant climate of political stalemate, badly needed judicial reform is unlikely to come any time soon to Bulgaria. Even if a new government is established, few would anticipate its survival beyond October's local elections.
Stay diligent to risk
As organisations navigate increasingly complex digital landscapes, it is essential that enterprise leaders remain vigilant to ID theft, online scamming and the many other cyber-risks that pose a constant threat to societal wellbeing.
These issues will be at the heart of curated content delivered over two days in the #RISK Due Diligence zone, part of the Financial/Fraud Theatre at #RISK London.
Taking place October 18 and 19, #RISK London brings high-profile subject-matter experts together for a series of keynotes, engaging panel debates and presentations dedicated to breaking down the challenges and opportunities that businesses face in times of unprecedented change.
"#RISK is such an important event as it looks at the broad perspective or risk. Risks are now more interconnected and the risk environment is bigger than ever before."

Michael Rasmussen, GRC Analyst & Pundit, GRC 20/20 Research