Billy Guyton, a former rugby player from New Zealand, has passed away at the age of 33.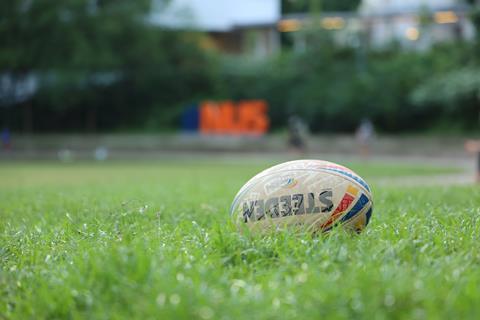 Guyton served as a scrum-half for club sides Blues, Crusaders, and Hurricanes. He also represented the Māori All Blacks, Tasman, and North Otago throughout his career.
More recently, Guyton had been in place as the Tasman women's team assistant coach for the squad's campaign in the Farah Palmer Cup – the highest level domestic women's rugby union competition in New Zealand.
Guyton commenced his provincial career in North Otago, New Zealand, before relocating to Tasman, where he amassed 52 appearances between 2013 and 2017. Following brief stints with the Crusaders and the Hurricanes, the talented player achieved long-term success with the Blues. He participated in 24 Super Rugby matches in 2016 and 2017.
In 2016, Guyton received a call-up to join the Māori All Blacks during their tour of the northern hemisphere. During the trip, he was first choice for the match against Irish club side, Munster, and came on as a substitute against England's Harlequins side. Ongoing symptoms of concussion forced Guyton to retire in 2018.
Tasman Rugby confirmed his death in a post on social media.
"It is with great sadness to hear of the passing of Billy Guyton (a 52 game Mako player, and recent coach of our FPC Mako team)," the union said in a statement.
"Billy was a much-loved member of our whole Tasman Rugby Union team and had a positive impact on those he played alongside and coached. Billy has been a major contributor to the development of women's rugby across our Tasman region.
"Our condolences and aroha are extended to Billy's whāanau, friends and colleagues during this sad time."
The Blues said in a statement on social media:
"We are shocked and saddened by the tragic death of Billy Guyton. He was a talented rugby player, who made 24 appearances for the Blues between 2016-2017. We cannot imagine the heartache his family and friends must be feeling at this difficult time. To everyone who knew Billy, we send them our sincere sympathy."
Guyton's tragic and untimely death adds momentum to a prominent world-wide debate on concussion, player welfare and long-term health risks associated with head injuries.
In 2021, former All Blacks star Carl Hayman joined a growing lawsuit against World Rugby following the ex-prop's diagnosis with early-onset dementia at the age of 41. Over a career spanning 17 years, Hayman represented New Zealand between 2001 and 2007, before seeing his career out with a three-year spell at English side Newcastle Falcons. Hayman believes that his medical condition is down to a series of concussive hits he soaked up during his time in elite rugby.
"I'd be looking at about 10 concussions but there's also thousands of other reasonable knocks. I was always wary of it," Hayman said.
"I had it in the back of my mind that it's not good to be getting concussion after concussion but I always recovered pretty quickly…so I carried on until I wasn't able to carry on," Hayman added.
Hayman, Wales's Ryan Jones and Alix Popham, England's World-Cup winning hooker, Steve Thompson and over 185 other former rugby internationals are now going up against World Rugby in "the biggest class action" lawsuit to be issued outside the US.
The claimants say that rugby's governing bodies are guilty of negligence because they did not take reasonable action to protect players from permanent injury incurred through repeated concussions and sub-concussive blows.
It's three years since former Wales backrow forward, Alix Popham went public with his diagnosis of early on-set dementia, since which time Popham has been part of the launch of Progressive Rugby, a lobby group that unites experts from the world of sport in a mission to make sport safer.
Popham's foundation, Head For Change has also been set up to provide help to athletes and the families of athletes who are living with early onset dementia and other brain diseases brought on by sport.
Tackling risk in sport
Unlike most businesses, sport generates huge media coverage, putting all stakeholders in the limelight.
Topics taking up headline space in recent times include: sport's treatment of concussion; allegations of bullying, abuse, sexism and racism; financial mismanagement; institutional wrongdoing; gambling, doping and match fixing; and new government plans to reform club football governance.
These issues take centre stage at the #RISK Sport zone, a stand-alone conference within the #RISK Sport Theatre – Governance, Risk and Compliance at #RISK London. Attendees can tap into a curated content stream that sheds light on the increasingly complex threat environment in which all sports operate, along with tactics and tools that institutions are using to mitigate risk.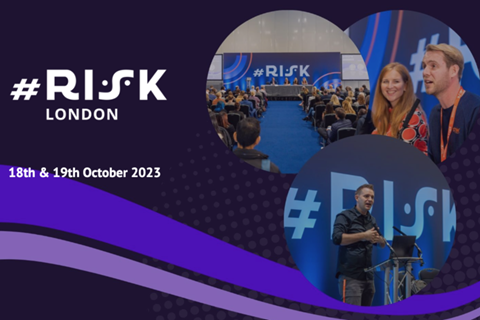 Taking place October 18 and 19, #RISK London brings high-profile subject-matter experts together for a series of keynotes, engaging panel debates and presentations dedicated to breaking down the challenges and opportunities businesses face in times of unprecedented change.
"#RISK is such an important event as it looks at the broad perspective or risk. Risks are now more interconnected and the risk environment is bigger than ever before."

Michael Rasmussen, GRC Analyst & Pundit, GRC 20/20 Research