#RISK London is where the whole 'risk' community comes together to meet, debate, and learn, to break down silos and improve decision-making.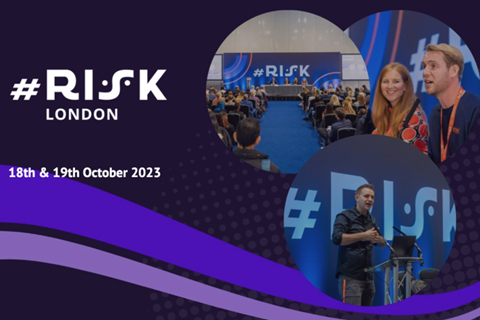 Why Attend?
Organisations are utilising advanced technologies like never before to help manage their regulatory compliance needs, drive efficiencies, improve user engagement, data quality and analytics.
The global governance, compliance and risk management software market is expected to grow from $33.74 billion in 2021 to $38.44 billion in 2022 at a compound annual growth rate (CAGR) of 13.9%.
Risk is now everyone's business and business leaders need to be tech-savvy and understand how GRC technology fits into the business strategy as well as solving regulatory challenges.
The inaugural #RISK expo on 16 and 17 November 2022 saw thousands of delegates and hundreds of speakers and exhibitors converge on the ExCeL London for two days of learning, meeting and important conversations.
From keynotes delivered by high-profile speakers to informative presentations and engaging panel discussions, #RISK brought the whole risk community together.
The philosophy behind #RISK is to break down silos and bring people from seemingly disparate fields together, with content from across Privacy & Data Protection, ESG, Security, Financial & Fraud and Compliance.
Given the quality of the speakers on stage and the vibrancy of the exhibition hall, it's clear that this philosophy was realised, and will form the foundation for the success of the #RISK 2023 series, which includes;
Register your interest for #RISK 2023
#RISK will address the big issues – Five content hubs with insightful sessions, case studies, networking, high level thought leadership presentations and panel discussions.
"Best show we've ever exhibited at" #RISK
The feedback from exhibitors and visitors has been phenomenal:
"Knocked it out of the park!"

#RISK Exhibitor
It's been an amazing two days at #RISK"

Exhibitor at #RISK
"It's truly been a pleasure and we look forward to next years' events."

#RISK Exhibitor

Interested In Exhibiting?
Commit early to get a better ROI…