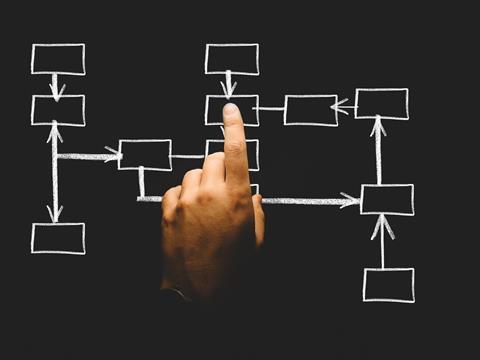 Most organizations do indeed have some sort of risk management strategy in place but often neglect to analyze and understand risk for what it is, which is a complex web of interconnectivity ranging from compliance risks, third-party risks, cyber risks, etc.
At face value these may seem like separate risk environments and to some extent they are, but in order to achieve effective and agile risk management they must be treated as a whole and fall under the same umbrella of preventative measures.
When beginning to discuss risk and resiliency it is important to understand what exactly falls in its scope. Recent years have been a rollercoaster ride for the business world and understanding previous events can greatly assist with understanding how risk and resiliency operates.
What we have learned over the past few years is that:
Risk is interconnected. what began as a global health pandemic led to numerous other risks, these ranged from the supply chain, cybersecurity, compliance, AML, bribery and corruption. The global pandemic showed us that what may seem somewhat insignificant can cascade into a butterfly effect disrupting and forever changing many aspects of life and business.
Risk is dynamic. New risks appear, old risks become seemingly unimportant, and a risk that was placed on the back burner could become a top priority in an instant. Continuously monitoring risks is essential to ensuring that the organization is best prepared for the unpredictable nature of risk.
Dependency has become extremely apparent over the past few years. No organization can operate on its own, and much like risk itself, is part of an interconnected web of relationships, suppliers, third-party providers, etc. While having an extensive list of third-party relationships is not bad itself, it does require that organizations put a greater emphasis on ensuring that risks across the extended enterprise have controls.
I could fill pages discussing the complexity, interconnectedness, and dynamics of risks because they are just that complicated.
The takeaway from this is that organizations must ensure that they have 360-degree situational awareness of their respective risk environments while also ensuring that risk management is aligned with business operations and goals.
Effective establishment of risk controls can improve decision making speeds, profitability, and customer experience.
To effectively establish a dynamic, effective, and agile risk management strategy organizations should consider:
Establishing a Risk Management Team
The first step to establishing a risk management strategy is to create a risk management team. The team's responsibility will be to work with risk owners to establish cooperation and collaboration between departments so that risk can be identified, understood, and managed across all departments.
Establishing Risk guidelines
Writing and distributing a formal document that outlines the key elements of the risk management strategy, it should also establish the mission statement of risk management as well as goals, objectives and expectations. The document should also briefly outline reporting responsibilities throughout the organization.
Policies
The next step is to begin development of risk management policies. These policies will not be those that are implemented as specific controls for risks but rather it should be a set of policies governing how risk management is handled. These policies will involve responsibilities, approvals, evaluations, reporting, etc. Information regarding identification and categorization of risks should also be included.
Implementation of Risk and Resiliency Architecture
Much of what was discussed above can be extremely challenging and time consuming for any risk management team. This is why many organizations are turning to an integrated information and risk management architectures for assistance.
Especially when regarding the identification and categorization of risks, doing so manually can soak up a significant amount of time and be quite costly in the long run.
Turing to automation has been the solution for many organizations as risk and resiliency architectures can intake, sort, and streamline an abundance of information directly to relevant individuals allowing for the entirety of the risk management strategy to function with more agility. Many of these architectures can also flag areas of risk that may be overlooked by the naked eye.
Establishing an effective and agile risk and resiliency framework within the 21st century can be a difficult task for even the most seasoned risk management professionals. However, regardless of its difficulty it is something that needs to be done.
Organizations should seriously consider leveraging the tools at their disposal to ensure that their risk management strategies are, and continue to be, prepared to face the challenges to come.