#RISK – Europe's Leading Risk-Focused Expo: November 16 & 17, ExCeL, London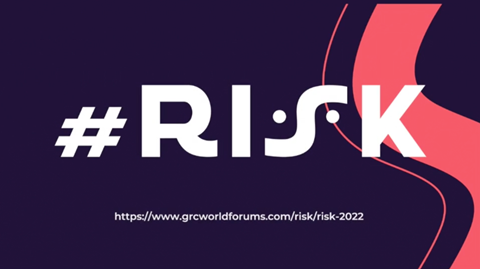 Taking place as part of #RISK, the Financial Risk Hub in association with FinCrime World Forum will deliver high-level thought leadership, presentations and panel discussions on the increasingly complex risk environment and showcase evolving best practices.
Fraud & loss prevention
Financial crime
AML/KYC
Sanctions
Compliance and crypto assets
Emerging technology
Credit risk management
Insurance risk assessment
Managing risk when introducing new technologies
Liquidity risk
Reducing risk and increasing resilience
Maintaining oversight
The strapline for #RISK is:
"Risk is now everyone's business".
However, many organisations still take a fragmented approach to risk management. Different departments (legal, sales, finance, compliance, HR, audit, procurement) are often handling risks differently and in isolation.
How do we change this approach and tear down the silos?
#RISK will address the big issues: Five content hubs (ESG, Cyber Security, Financial Risk, GRC and Data Protection & Privacy) with insightful sessions, case studies, networking, high-level thought leadership presentations and panel discussions.
In addition to the subject matter and technical experts in the 'hubs', speakers in the keynote theatre will address:
The UK's 'dirty money' scandal
Geopolitical risks
Carbon footprint of crypto assets
How to manage risk by working collaboratively
Whistle blowing
Loss prevention, fraud, and cybersecurity
The biggest challenges in the current IT landscape
Inflation and supply chain issues
Risk lessons from the world of sport
How the UK Intends to Reform Data Protection Law
Digital transformation & GRC