#RISK GCC will bring together data protection and security compliance professionals from around the region to share knowledge, enhance learning and promote innovation, and with the aim of providing insights into working within the framework of new, ground-breaking technology systems.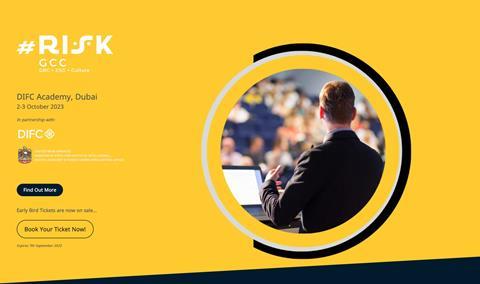 Dubai International Financial Centre (DIFC) is the leading financial hub for the Middle East, Africa and South Asia (MEASA), which comprises 72 countries with an approximate population of 3 billion and a nominal GDP of US$ 8 trillion.
DIFC is home to an internationally recognised, independent regulator and a proven judicial system with an English common law framework, as well as the region's largest financial ecosystem of more than 36,000 professionals working across over 4,300 active registered companies – making up the largest and most diverse pool of industry talent in the region.
UAE's Artificial Intelligence, Digital economy and Remote Work Applications Office is committed to embracing artificial intelligence (AI) solutions and tools across various sectors to accelerate the country's digital transformation.
DIFC Academy, Dubai: 2-3 October 2023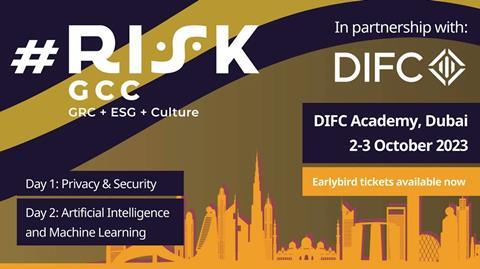 Early Bird Tickets are now on sale…
#RISK GRC key topics include:
National laws and international cooperation
Digital Trust
National Security
Effectiveness of Cyber Security Frameworks
Future of AI in the Workplace
How AI is being Governed for Risk and Compliance Issues