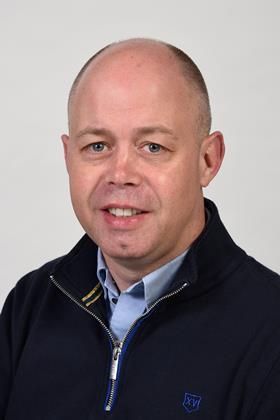 Streaming live January 24 and 25, #RISK Digital gives global audiences the chance to improve understanding about how to mitigate risks, reduce compliance breaches and improve business performance.
Timmy Carey is Global Director of Environmental Sustainability at BioMarin. A leader in
Environmental, Health, Safety, and Sustainability (EHS&S), ESG and Security, Timmy leverages over 27 years' experience across a multitude of sectors, including bio-pharma, API pharmaceuticals, industrial chemical and more.
He will be appearing exclusively at #RISK Digital to discuss ESG and how it improves financial performance.
→ Hear more from Timmy Carey in his panel debate: "ESG and Value Creation: How ESG Drives Financial Performance".
Time: 12:45 - 13:30 GMT | Date: Wednesday 25th January 2023
We caught up with Timmy for details on his professional journey, and for an introduction to the issues addressed in his forthcoming panel debate at #RISK Digital.
Could you briefly outline your career pathway so far?
I initially studied Environmental Chemistry before starting a role in Micro Bio carrying out Environmental Chemistry testing. I then progressed to wider EHS&S with Cambrex, an API manufacturer, before moving on to a quality and EHS&S leadership role in the oil industry.
My career then pivoted to EHS&S in Biopharamceuticals with Pfizer before some time working with GE in EHS&S in EUMEA. Over the past years, I have worked in Biopharmaceuticals again (with BioMarin) and have held various EHS&S leadership positions before pivoting to Global Environmental Sustainability in more recent years.
What primary drivers have pushed ESG up the priority list as part of current business growth strategies?
There are a number of factors here, including companies having progressive ESG policies and priorities; increasing ESG regulation globally; interest from employees and shareholders and volatility, and uncertainty over oil and gas with recent global conflict and geopolitical instability.
What role does ESG now play in creating value and financial performance?
ESG creates value in a number of ways – staff like to work for companies with progressive ESG cultural values and this can be a real differentiator in the labour market. Having progressive ESG policies can ensure freedom to operate by ensuring that companies stay ahead of increasing global regulation in ESG. Furthermore, increasingly more shareholder groups have an interest in investing in companies with progressive ESG policies.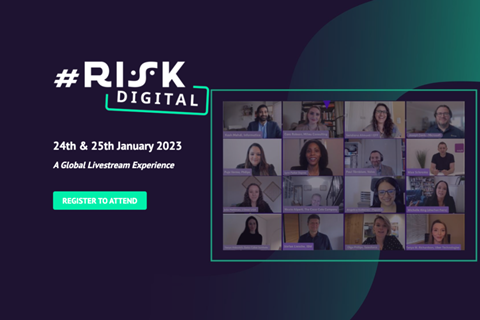 Hear Timmy Carey explore these issues in depth in his panel debate: "ESG and Value Creation: How ESG Drives Financial Performance".
The session sits within a two-day agenda of insight and guidance at #RISK Digital, a risk-focused livestream experience taking place on January 24 and 25.
The event unites thought leaders and subject matter experts for a deep-dive into organisational approaches to handling risk. Content is delivered through keynotes, presentations and panel discussions.
Session: (Stream 2) "ESG and Value Creation: How ESG Drives Financial Performance"
Time: 12:45 – 13:30 GMT
Date: Wednesday 25th January 2023
#RISK Digital is also available on-demand for global viewing