We can reveal that senior HR professional Susan Nicholson is on the agenda at #RISK Digital, opening next week.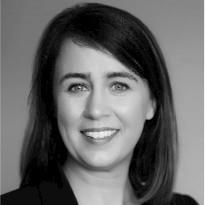 Streaming live January 24 and 25, #RISK Digital gives global audiences the chance to improve understanding about how to mitigate risks, reduce compliance breaches and improve business performance.
Susan Nicholson is Senior HR Manager at Swiss Re Corporate Solutions Ireland, and leverages vast experience across multiple sectors and industries. She will appear exclusively at #RISK Digital to discuss strategies for employee engagement and retention at a critical point in the evolution of the professional environment.
→ Hear more from Susan Nicholson in her panel debate: "Strategies for Managing Employee Engagement and Retention".
Time: 13:00 - 13:45 GMT | Date: Wednesday 25th January 2023
We spoke with Susan to hear more about her career and for an introduction into her panel session at #RISK Digital.
Could you outline your professional journey?
My first role in HR was in the Pharmaceutical Industry in an American multinational, Gilead Sciences Limited. The site in Ireland had no HR presence so I had the unique opportunity to set up the function in a growing company.
It was an incredible opportunity for a recent graduate to learn while doing and I gained experience I am forever indebted to. After seven years I moved to Mars Foods as the HR Manager to cover a maternity leave period. On completion of this contract, I was approached by the Head of Sales to join the Commercial Team – a move I could never have predicted for myself, but I wanted a new challenge and to learn more outside of the HR world. I managed various sales channels for several years, giving myself a better understanding of how the cogs of business work outside of HR.
After going as far as I wanted my Commercial career to take me, I took a decision to move back to HR and worked with a HR Consultancy firm leading partnerships with some of our key clients working on all areas of HR support.
My final and current move was into Financial Services, working with Swiss Re, a Global Insurance Company. Here I work on a split role supporting the Irish team but dividing my time working with Global HR Teams on HR projects with a specific interest in Engagement and Employee Talent Development.
What trends have impacted most on employee engagement and retention over the past few years?
It would be impossible to speak about the previous number of years without mentioning Covid; the pandemic gave employees the space to consider what is important to them in their career balanced with personal lives equally, making open communication between employers and employees more important than ever.
Trust should be the recurring theme when speaking about employee engagement – trust being earned and respected from both sides of the employment relationship. While not a 'trend', trust in the employment relationship is in my opinion the key factor of successful employee engagement.
There is no quick fix for employee engagement and motivation for engagement will differ from employee to employee. One size will not fit all and companies should work towards focusing on engagement strategies not just one.
In a market where good employees have had the pick of the jobs in recent years, companies need to make a concerted effort to retain talent and focus on what engagement strategies work for their teams.
Salary and benefits will always play a part in these conversations, but the companies who retain their top talent are those who are focusing on the overall employee experience – career development, respect of personal life boundaries and providing the support and training for employees to excel in their roles.
Could you identify some of the strategies for minimising staff attrition rates that organisations are employing?
Flexibility has been a key request post pandemic from our employees. We have worked with them to strike a balance of face to face interaction in the office and remote working.
Our goal for a hybrid balanced approach is not perfect yet, but it's a work in progress that sees us openly communicate business needs with the team and listen to personal requests. Finding a balance of both is one way of keeping the employees engaged while getting the business done.
Career development is increasingly becoming an area of heightened importance. Employees want to see a future for their own careers and if they don't see this, the business has to accept they are a retention risk. As such we have amended our performance management process to remove the ratings systems, allowing these conversations to become true performance development conversations rather than the focus solely being on the rating provided.
As a global business, the pandemic has also opened the opportunities of working on global roles outside of historically head office based roles. We have facilitated several requests of employees looking to relocate to their country of origin while maintaining their current role. Fully remote roles will be considered for employees who put the request in – we make a commitment to give all request serious considerations to make these arrangements work in a way we may not have considered in the past.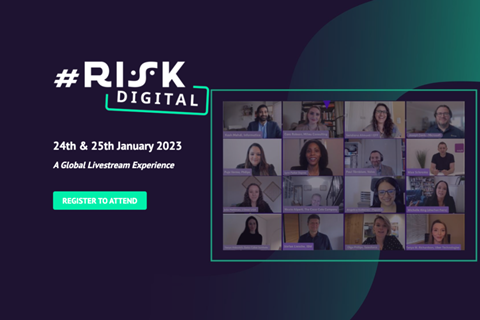 Don't miss Susan Nicholson exploring these issues in depth in her panel debate: "Strategies for Managing Employee Engagement and Retention".
The session sits within a two-day agenda of insight and guidance at #RISK Digital, a risk-focused livestream experience taking place on January 24 and 25.
The event unites thought leaders and subject matter experts for a deep-dive into organisational approaches to handling risk. Content is delivered through keynotes, presentations and panel discussions.
Session: (Stream 2) "Strategies for Managing Employee Engagement and Retention"
Time: 13:00 – 13:45 GMT
Date: Wednesday 25th January 2023
#RISK Digital is also available on-demand for global viewing