Around $18.9 billion was raised in funding deals by RegTech companies throughout 2021—more than double the $7.8 billion total raised in 2020—as businesses seek technical solutions to increasingly complex compliance and security demands.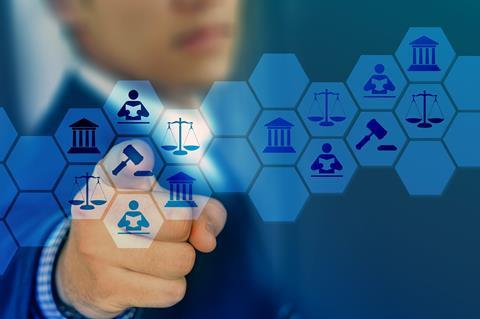 A report by FinTech Global cites 444 funding deals involving RegTech companies (which included businesses offering services such as cybersecurity, background-checking and transaction monitoring) in 2021, 61 of which reportedly raised over $100 million.
A $1.3 billion funding round by Lacework, a US cybersecurity firm offering cloud security solutions, was the largest RegTech deal cited by the report.
Other major deals included $545 million in Series A funding by background-checking firm Transmit Security and a $530 million investment into UK-based cybersecurity company Snyk.
The record-breaking year for RegTech investment follows consistent increases in funding over the past five years, up substantially from the $1.5 billion raised in 2017 and increasing at a compound annual growth rate (CAGR) of 73.2%
The report cites an increasingly demanding regulatory environment as the reason that investors are so keen to support RegTech companies, which offer businesses more efficient and effective methods to ensure compliance with security, data protection and anti-money laundering laws.
Some companies included in the report also provide automated risk-management services, such as Dataminr, which raised $475 million in Series F funding in Q1 2021. The company uses artificial intelligence to offer real-time alerts about emergencies and supply chain disruptions.
Information security and cybersecurity providers procured six out of the top ten largest investments, possibly driven by the increasingly hostile cyber threat landscape and the need for companies with remote workforces to protect data in cloud environments.
The substantial rise in RegTech investment suggests businesses increasingly seek to use technology to satisfy regulatory requirements, improve customer trust and gain an efficiency advantage over their competitors.