London, 16 November 2022
'How Britain Became the Servant of Tycoons, Tax Dodgers, Kleptocrats and Criminals'.
The exhibition floor and content hubs were jam-packed, as thousands of risk professionals attended the inaugural event at ExCel, London.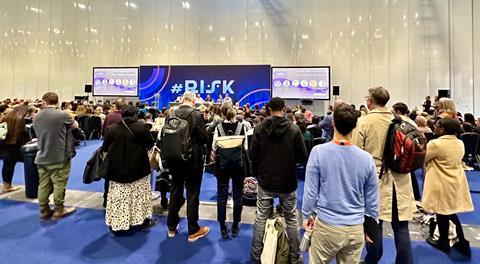 There is no doubt that the risk landscape has changed significantly in the past few years, and organisations are having to transition from fragmented risk management to an integrated, holistic approach.
Event Director, Nick James, said, "#RISK is a content rich event, and the main themes are Security, Privacy, ESG, FinCrime, Fraud, Compliance & People. Our aim is to provide a platform for practitioners to meet, debate and learn and to consider the steps they can take to work collaboratively and improve decision making."
One of only a handful of new exhibition launches in 2022, #RISK will take place in Dubai, Amsterdam, and London next year with other territories in the planning stage.
Day one included a keynote from journalist and author, Oliver Bullough on: 'How Britain Became the Servant of Tycoons, Tax Dodgers, Kleptocrats and Criminals'.
Day two promises to build on an extremely successful day one and will see former politician and academic Rory Stewart talk about 'War in Europe, the rise of populism and geopolitical risk'.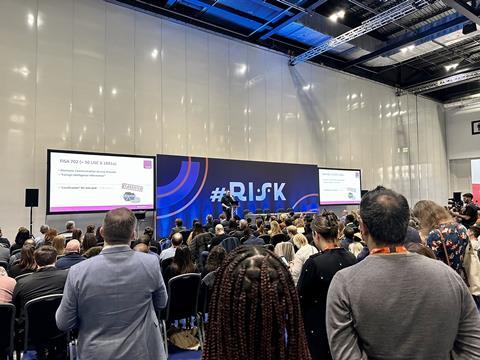 Commenting on the successful debut of #RISK, James went onto say; "Organisations are facing disruption from all sides, new and evolving regulations, cyber threats, supply chain risks, climate and other ESG considerations at the same time as accelerated digital transformation. Risk is now everyone's business and managing and mitigating these risks requires collaboration between GRC, security, IT, lines of business & C-Suite."
"The #RISK series brings everyone involved together, under one roof, to break down silos, address all the risks organisations face and foster a collaborative risk culture."
Marketing Manager - Tom Howell
tom@dataprotectionworldforum.com
→#RISK - ExCeL LONDON: 16th & 17th November 2022
Europe's Leading Risk Focused EXPO
Risk is now everyone's business
#RISK is where the whole 'risk' community comes together to meet, debate, and learn, to break down silos and improve decision-making. Five content hubs with insightful sessions, case studies, networking, high level thought leadership presentations and panel discussions.
FIND OUT MORE & REGISTER FOR FREE