Commercial Director, QUADX
Raffy is the Commercial Director for QUAD X – one of the leading eCommerce enables in the Philippines in the logistics and payments space. He concurrently holds the position of Managing Director for ShippingCart, the cross-border delivery service of QUAD X.
The company aims to use digital technology to facilitate a painless eCommerce end-to-end fulfillment cycle for customers that range from retailers, marketplaces, micro-enterprises, entrepreneurs, and individual consumers. He has direct accountability over profitability, customer growth, product strategy, policy, and industry relations.
Mr Vicente has worked in the digital and startup technology industry all his career, focused on e-commerce. His previous experiences include marketing and product roles with Seek Asia, Summit Media, and as eCommerce Consultant for various public offices such as the Department of Trade and the Public-Private Partnership Center. Raffy graduated from Ateneo de Manila University with a degree in Legal Management.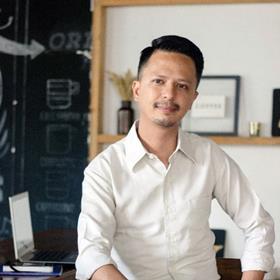 My Sessions
Developments in Credit Solutions esp. BNPL in Apac
Oct 27, 2021 8:30 AM