PrivSec LATAM will welcome senior decision makers from across Latin America seeking the latest advice, guidance and information from subject matter experts, industry leaders and academics focusing on both practical and ethical issues.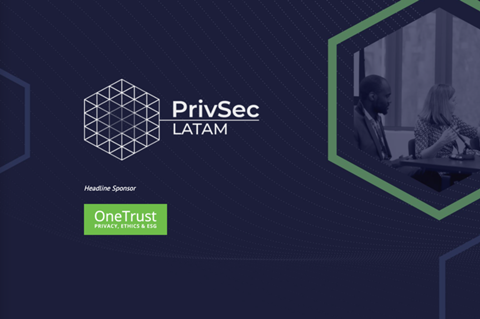 The first livestream experience in the series, taking place 26 January 2022, will present an agenda focused on The LGPD which was inspired by the EU's General Data Protection Regulation (GDPR).
Attendees can expect presentations, panel discussions and debates, delivering unique insights and actionable content to ensure they leave with valuable strategies and roadmaps.
26 January 2022
30+ Speakers
1 Day
10+ Sessions
If you are an organization operating within Latin America, PrivSec LatAm is a must-attend. This one-day programme of sessions will deep dive into data protection, privacy and security issues which are relevant to help future-proof your business.
Benefits of attending:
Access a curated agenda, deep-diving into local, regional and global challenges and opportunities
Get up to speed on regional trends, technologies and topics that impact your business
Have your questions answered by leading experts from within your region
Discover fresh perspectives and understanding of how you can build competitive edge
Hear the views, insights and analysis of subject matter experts, thought leaders and academics
Improve your awareness of the regulatory and compliance landscape in the Latin American region
PrivSec LATAM will explore:
GDPR Compliant? The Extra Steps You'll Need to Take to Comply with Brazil's LGPD
How to Fight Back Against Latin America's Cybercrime Outbreak
Biometric Identification: Is Latin America Sleepwalking Towards Widespread Biometric Surveillance
Habeas Data: The Developing Latin America Privacy, Data Protection, and Security Landscape
Digital Marketing in Latin America: Privacy Considerations
Cross-Border Data Transfers in Latin America