PrivSec Global, 30 November - 1December 2021, featured over 120 speakers across 50+ sessions sharing industry insight, knowledge, and analysis covering the most pressing and challenging topics from across the data protection, privacy and security sectors.
Download the PrivSec Global Post Event Report below.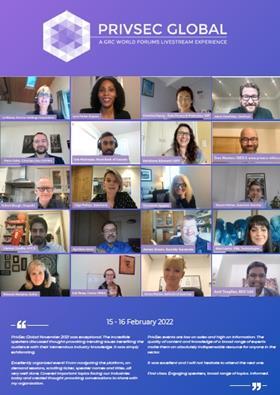 Registration for the next PrivSec Global taking place on 15-16 February 2022 is now open.
Supporting documents
Click link to download and view these files
White Paper | PDF, Size 25.57 mb