PrivSec Focus - Identity & Access Management (IAM) is a one-day livestream experience focusing on identity and access management.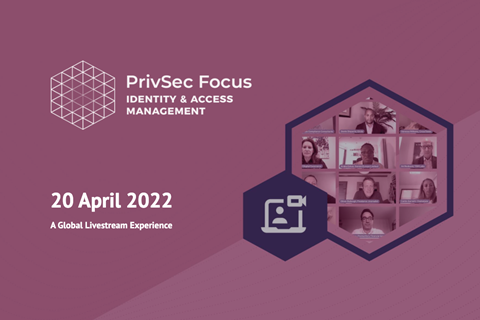 About this event
Over the past 18 months, organizations around the world have seen an acceleration of their digital transformation projects. This has, however, created created a set of new challenges that must be addressed in order to successfully manage identity and access management programs.
PrivSec Focus Identity & Access Management will bring together subject matter experts and industry leaders as they outline how best to overcome IAM related challenges, how to best utilise it across organization of all sizes and provide roadmaps to successful implementation and management of your IAM program.
This livestream experience will focus on the evolution of identity and access management, while also exploring its effects and relevance to blockchain, know your customer, self sovereign identity and much more.

1 Day
15 Speakers
5 Hours of Content
5 Sessions
Why Attend
Our subject-matter experts and thought leaders deliver the very latest industry insight, knowledge and analysis, putting you at the forefront of the global identity and access management debate.
Benefits of attending:
Take away actionable insights and best practices to deploy immediately
Gain instant access to a content-packed library to browse in your own time
Have your questions answered by leading experts
Discover fresh perspectives and understanding to give you competitive edge
Improve your understanding of the regulatory and compliance landscape
Activate discounts to future in-person forums and meet-ups
And much more…
What will be covered?