President of the Global Association of Data Protection Professionals (GADPPRO)
At present Romeo Kadir serves as the President of the Association of Data Protection Professionals Europe (ADPPRO). ADPPRO is a thought leader self-regulatory association of data protection professionals based in the European Union, active around the globe and the first European Association of data protection professionals open for members outside the EU. Please visit www.adppro.org for more information.
First appointed Data Protection Officer (DPO) ever in the Netherlands (European Union) at a semi-public entity. Seasoned European Privacy and Data Protection Expert (22+ years of practical experience in EU Privacy and Data Protection Law, Business Management, Compliance and Ethics).
Studied European and International Law, Political Sciences and Business Administration.
Romeo Kadir is EIPACC EADPP Professor European Privacy & Data Protection Law at Universitas Padjadjaran UNpad (Indonesia) and Honorary Visiting Research Fellow with O.P. Jindal Global University (New Delhi), Senior Associate Fellow with Vidhi Centre for Legal Policy (New Delhi), Lecturer Science Honours Academy and Lecturer at the International Molengraaff Institute, Utrecht University (UU, Netherlands). In 2010 he was founder of the first European Data Protection Academy focusing on privacy-only executive education.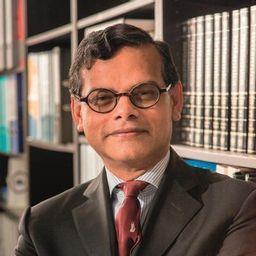 My Sessions
International Data Transfers: The Biggest GDPR Compliance Challenge
25 May 2022, 14:40 - 15:30 BST