Research Chair in Risk and Resilience, University of Glasgow
Professor Denis Fischbacher-Smith is the Research Chair in Risk and Resilience in the Adam Smith Business School at the University of Glasgow. His main research interests span the main areas of the UK's policy around resilience and converge around issues of prevention, protection and preparation.
In specific terms, he has interests in the areas of: organisational and community resilience, risk, emergency planning, and crisis management; resilience policy in public management; adverse events in healthcare/patient safety; complexity and organisational performance (especially around health care organisations and the emergency services); human error and systems failure; and the role of embedded error cost in strategic change. Much of his work has been carried out within the public sector and he has undertaken research with the Police, Fire and Ambulance Services, the Prison Service, and Local Government. His research has been funded by the ESRC, EPSRC, National Patient Safety Agency, and the DTI as well as a number of corporate and public sector organisations.
Before moving to Glasgow he was Professor of Management at the University of Liverpool where he was also the founding director of the University of Liverpool Management School, which he was appointed to establish in January 2002. Whilst at Liverpool, he also headed the Science Enterprise Centre (ULSEC). Prior to Liverpool he was previously Professor of Management at the Universities of Sheffield, Durham and John Moores (where he was also Director of the Management School). He has also been a visiting professor at the Universities of Kobe (Japan), San Diego State (USA) and Innsbruck (Austria). He has been a visiting fellow at the Wolfson Institute at the University of Durham and a visiting professor at Brunel University. He has also held faculty positions at the University of Manchester and both Leicester and Nottingham Polytechnics.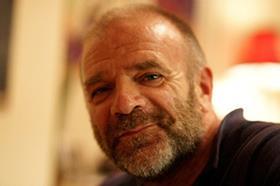 My Sessions
Demonstrating the Value of Your Business Continuity Programme
4 May 2022, 15:10 - 16:00 BST