A coalition of children's charities has written to the UK's data protection regulator, the Information Commissioner's Office (ICO), demanding the mandating of age-checking processes on pornography websites.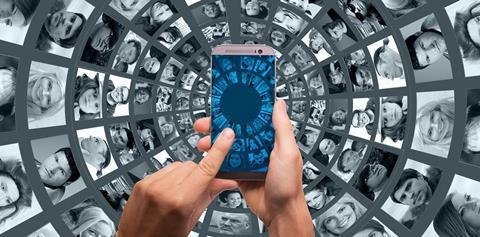 The letter, reported in the Guardian on 5 Dec., threatens legal action against the ICO unless the regulator forces porn websites to introduce age-verification software to prevent young people from accessing them.
The letter cites research suggesting that online pornography is frequently viewed by children and can have a highly damaging effect. The charities say they could launch a judicial review into the failure of the ICO to impose age-verification requirements on porn websites.
In the letter, John Carr, secretary of the Children's Charities Coalition on Internet Safety, directly addresses Elizabeth Denham, who left the post of Information Commissioner on 30 Nov.
"You remain the only person in the country with the power to act to protect another generation of children from the distorting impact of open access to pornography," the letter says, according to the Guardian.
The law firm Baker McKenzie announced last week that Denham will be joining its global data and technology team from January. Denham served as the UK's Information Commissioner since July 2016.
In Denham's absence, the Information Commissioner's regulatory powers have been temporarily delegated to the ICO's Deputy Chief Executive, Paul Arnold. Denham's successor, John Edwards, will take up the post in Jan. 2022.
The childrens' charities' letter reportedly urges the ICO to mandate age verification via powers under the Age Appropriate Design Code (AADC), a code of practice introduced by the ICO last September.
The AADC impacts the operators of online services that are "likely to be accessed by children in the UK." The code provides standards for creating online children's services that comply with the principles of "data protection by design and by default."
However, the scope of the AADC arguably does not cover pornography websites, which are exclusively designed for use by adults.
The AADC itself is also "not a new law," according to the Information Commissioner's foreword to the code, and instead provides a set of standards for online services to follow when complying with existing law under the UK GDPR.
While the ICO has indicated that it will be holding companies to account if they do not conform to the standards of the AADC, the code does not provide any new powers to the Commissioner.
The UK's Online Safety Bill, currently in draft form, may have a more significant impact on porn websites accessible in the UK. The Bill would grant new powers to the UK's telecommunications regulator, Ofcom, and could impose strict new rules on website operators.