The PICCASO Privacy Awards will recognise the companies and privacy professionals working hard to protect personal data. The programme includes awards for the UK's best privacy programme, best privacy executive, and outstanding data protection officer, among many more.
Several awards categories—Best Educator, Privacy Writer/Author, Privacy Leader of the Year: Academia—will showcase the leading thinkers and writers in the privacy field that are providing in-depth analysis and news coverage of the latest data protection issues.
Here's a look at five of the academics, journalists and writers shortlisted for a PICCASO Privacy Award.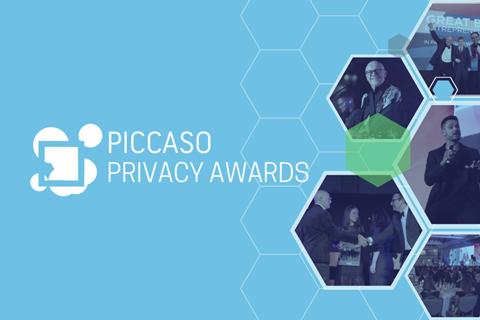 Carissa Véliz, Associate Professor in Philosophy, University of Oxford (Shortlisted for Privacy Leader of the Year: Academia)
As an Associate Professor in Philosophy at the University of Oxford, Carissa Veliz regularly publishes academic papers on subjects such as digital ethics and privacy in the medical sphere.
Carissa's book Privacy Is Power (2020) is an accessible and intriguing look at ethics and power dynamics in privacy. The book was an Economist Book of the Year and captured mainstream attention.
Carissa's work provides a powerful and compelling account of how tech companies exploit people's data and how privacy violations impact wider society.
Joe Tidy, BBC Cyber Reporter (Shortlisted for Best Privacy Writer/Author)
Joe Tidy is the BBC's first dedicated cybersecurity correspondent and has delivered some superb coverage of issues affecting online security and privacy.
Joe's reporting focuses on security and crypto more than privacy directly—but as every privacy professional knows, privacy and security are inseparably interlinked.
Last year, Joe reported from Russia on the cybercrime groups "wanted by the West". He has also covered domestic data breaches, crypto scams and the scraping of social media data by amateur hackers.
Natasha Lomas, Senior Reporter, TechCrunch (Shortlisted for Best Privacy Writer/Author)
Natasha's journalistic coverage of privacy and data protection for TechCrunch demonstrates an excellent grasp of the law and the impacts of privacy violations.
Natasha's writing brings to life stories about EU court judgments and UK privacy legislation, making seemingly complex and obscure topics accessible to a broad audience.
Alongside her writing on privacy issues, Natasha's work covers all aspects of tech policy, with recent articles tracking Elon Musk's takeover of Twitter and exploring the implications of the UK's Online Safety Bill.
Alexis Galanis, Senior Privacy Consultant, DataGuard (Previously Lead Privacy Analyst at OneTrust DataGuidance) (Shortlisted for Best Educator)
Alexis Galanis' work for OneTrust DataGuidance covered relevant and important topics and is always accessible and reliable. Alexis demonstrates a strong understanding of the law and the data protection sector and communicates his understanding clearly.
Of particular note is Alexis' detailed coverage of the EU's digital reforms and his analysis of Saudi Arabia's PDPL, together with his commentary on the developing data protection regime in post-Brexit UK.
Alexis provides the sort of down-to-earth, practical; content that helps data protection practitioners and observers get to grips with difficult topics.
Lilian Edwards, Professor of Law, Innovation & Society, Newcastle University (Shortlisted for Privacy Leader of the Year: Academia)
Lilian Edwards' work provides a unique perspective on the intersection of AI, law and privacy. Her voice is extremely important in the current data protection landscape, where developing technologies are increasingly integrated into many aspects of our personal and professional lives.
Lilian has been teaching about internet regulation, artificial and their impacts on individuals and organisations for decades. Her writing and social media output are both highly informative.
Lilian's work for the Ada Lovelace Institute on the EU AI Act is a particularly important critique of this law.
The Full Shortlists For Best Writer/Educator/Academic Categories at the PICCASO Privacy Awards:
Best Educator
Michael Fortune, BT Group Plc

Micheal Veale, University College London's Faculty of Laws

Joyce Allen, Freevacy Ltd

Jamal Ahmed, Privacy Pros Academy

James Leaton Gray, The Privacy Practice

Lilian Edwards, University of Newcastle

Alexis Galanis, OneTrust Data Guidance

Dr Vasileios Karagiannopoulos, University of Portsmouth
Privacy Writer/Author
Nader Henein, Gartner

Dr Paul Lambert, Author

Natasha Lomas, TechCrunch

Catherine Chapman, Writer

Joe Tidy, Writer

Carissa Véliz, University of Oxford
Privacy Leader of the Year: Academia
Dr Vasileios Karagiannopoulos, University of Portsmouth

Carissa Véliz, University of Oxford

Nigel Gooding, Plymouth Marjon University

Akbar Datoo, University of Surrey

Lilian Edwards, University of Newcastle

Markus Krebsz, University of Stirling

Prof Sandra Wachter, Oxford Internet Institute, University of Oxford