Data Protection Consultant and IAPP trainer, Purpose and Means
I'm a Data Privacy Professional specializing in international legal practice in IT and Data Privacy. Since 2014 I'm specializing in data protection compliance.
I have a Bachelor degree in Law Sciences from Dimitrie Cantemir University in Romania and a micro Master Certificate in International Law from UCLouvain in Belgium.
I'm a member of the International Association of Privacy Professionals, a Fellow of International Privacy (FIP), a Certified Data Privacy Manager (CIPM) and Professional for Europe and US (CIPP/E & CIPP/US).
I have been long acting as an in-house counsel for top multinational companies such as Oracle and Accenture and led the Global Data Privacy Compliance Program in A.P. Moller-Maersk by setting up the group data privacy practices, guidance and policies. I have worked and lived in Denmark, Ireland and Romania.
In 2020 I was designated a Thought Leader in Data Privacy by OneTrust DataGuidance and in 2021 I was named an Influential Woman in Privacy by Wrangu. In 2020, my IAPP session, "5G – The Forthcoming Digital Revolution," was selected as part of the IAPP's Women Leading Privacy programming and featured afterward by IAPP in the Privacy Tracker under the article "5G to raise privacy challenges and opportunities."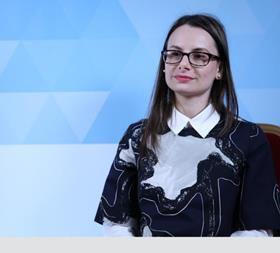 My Sessions
September 22, 3:00PM (BST)
Global Data Protection and Privacy Law Developments: A Global Overview of the Data Protection and Privacy Law Sector