Vice President, International Compliance Association (ICA)
Pekka Dare joined the International Compliance Association (ICA) in 2015 and became vice president for the regulatory and financial crime compliance body in February 2021.

Pekka has more than 25 years' specialist industry experience: his background is predominantly in financial services, working for names such as Lloyds TSB as senior manager financial crime; AXA Life Insurance as money laundering reporting officer; Nationwide Building Society as solicitor and legal compliance manager; and the Department for Trade and Industry as a contract lawyer. Prior to this, he spent three years working as a practicing solicitor at New Zealand's Inland Revenue and at a private legal firm and barristers.

At ICA, Pekka manages the global academic faculty and is involved in the training of tier one regulated firms. In addition, Pekka directs and helps to deliver courses to support many diverse industries from betting and gaming to fintech, to supporting regulation within law enforcement.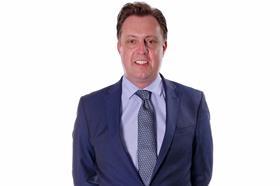 My Sessions
Knowledge is Power: The development of KYC utilities and data sharing prospects, and their role in improving private sector insight against money laundering financial crime risks.
16 November 2021, 17:00 - 17:30