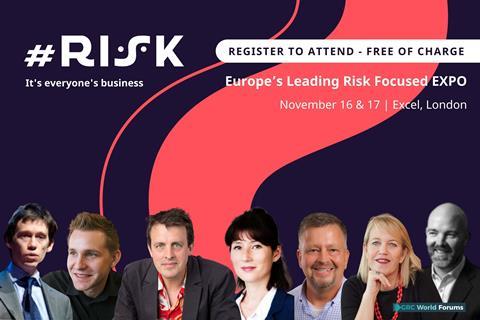 This is especially important in an environment marked by intense scrutiny and rising enforcement.The area of fraud risk management is increasingly attracting mainstream attention as various stakeholders have begun to comprehend the negative effects of uncontained risk.
A strong anti-fraud stance and proactive, comprehensive approach to combating fraud is now gradually becoming a pre-requisite and any organisation that fails to protect itself appropriately, faces increased vulnerability to fraud.
→ #RISK - ExCel, LONDON: 16th & 17th November 2022
Europe's Leading Risk Focused EXPO
Risk is now everyone's business
#RISK is where the whole 'risk' community comes together to meet, debate, and learn, to break down silos and improve decision-making. Five content hubs with insightful sessions, case studies, networking, high level thought leadership presentations and panel discussions.
FIND OUT MORE & REGISTER FOR FREE