Managing Director - Information Governance, Privacy & Security, FTI Consulting
Nina is an experienced Information Governance (IG) strategy leader and expert in leading complex global regulatory, IT and business transformation programmes to deliver world-class data and governance solutions.
Nina specialises in combining IG knowledge across legal, compliance, privacy and risk with technology transformation experience: aligning stakeholders and building global business transformation programmes which drive changes in culture and behavior underpinned by effective technology and user adoption.
She has led the development and implementation of programmes to enable strong data governance, regulatory compliance, data protection, privacy and records retention.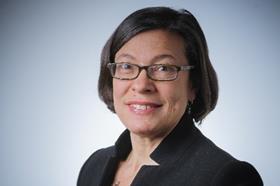 My Sessions
Oct 27, 2021 2:45 PM
Knowledge is Power
The development of KYC utilities and data sharing prospects, and their role in improving private sector insight into financial crime risks.