Senior Advisor, FTI Consulting
Nick Wood is a Senior Adviser in the Strategic Communications practice of FTI Consulting based in Singapore. He has 30 years of global experience in communications and public affairs, stakeholder management, issues and crisis management, sustainability/social performance, reputation management, government and regulatory affairs, internal communications and change management as well as sustainable development.
Before joining FTI, he worked for Royal Dutch Shell for more than 25 years in senior roles in Africa, the Middle East, China, central Asia, south east Asia and the Netherlands where he was Vice President Communications for the company's global Exploration and Production business (annual capex of USD 25 billion) leading a team of about 200 staff around the world.
An experienced senior strategic adviser and leader, Nick has helped manage major multi billion dollar projects with complex and high profile international issues, putting in place long term sustainable practices and developing stakeholder and communications programnmes to manage and enhance reputation and help deliver on budget and schedule.
He has working in partnership with a wide range of external stakeholders including governments, NGOs, and the UN to produce sustainable solutions and communicating them effectively.
His experience includes working with Human Rights Watch and Amnesty International helping manage activist campaigns against Shell and building relationships with critical external parties to build common ground and advocates.
In China as Shell Communications Director he developed a pioneering partnership with UNDP for a major social impact assessment of a USD 12 billion gas pipeline project 4000 kilometres across China through some of the remotest and poorest communities in the world involving major reputation issues of global interest.
He also managed reputation and communications for a high profile petrochemicals project for Shell in an environmentally-sensitive location with major involuntary resettlement, achieved to UN standards.
He has a bachelor's degree in zoology from London University and worked as a journalist in Europe and Asia before joining Shell.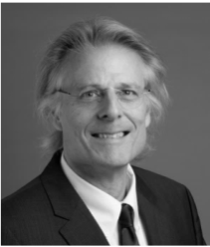 My Sessions
A Proactive Approach to Implementing your ESG Strategy
8 March 2022, 09:45 - 10:30