Professor in Financial Crime, University of the West of England
Nicholas has played advisory roles both nationally (Home Office, Law Commission, the Nationwide, Security Intelligence Services) and internationally (NATO, United Nations, CEPOL, EUROPOL, EUROMED Police, the Dutch Police, the France Telecom Group and the Law Reform Commission of Ireland).
His research has attracted funding from Innovate UK, Economic and Social Research Council (ESRC), LexisNexis Risk Solutions, the City of London Police Force, the Royal United Services Limited, ICT Wilmington Risk & Compliance, the France Telecom Group and the European Social Fund.
He is the series founder and editor of Routledge's Financial Crime Series and has published five monographs, five edited books and over 50 articles in internationally recognised journals. He has been asked to consult on a wide range of financial crime matters by Bloomberg News, the BBC, CNBC, the Sunday Times, the Independent, the Wall Street Journal, Albawaba News and South China Morning Post.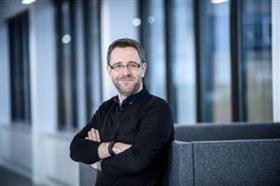 My Sessions
Mapping Your Exposure Against the New ML, Financial Crime & Tax Evasion Risks – What are the key Learning Points for Your Compliance Programme and what to expect in 2022?
25 January 2022, 10:30 - 11:15 GMT
Digital Heists – Crypto Crime and Risks to the Financial Sector! - Protection against Crypto-Fraud: What steps need to be implemented!
26 January 2022, 10:45 - 11:30 GMT