The European risk management market is expected to grow sharply through the next ten years, experts say.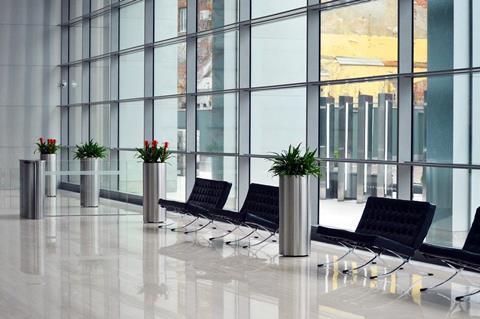 The assessment arrives thanks to a report published by Allied Market Research, which estimates the risk management market's 2020 valuation of USD $2.62 billion will hit $15.15 billion by 2030, registering a CAGR of 19.2% from 2021 to 2030.
According to the report, growth of the European risk management market is down to an overall rise in global data and subsequent security concerns among enterprise, increases in government regulatory frameworks, and a surge in adoption of risk management solutions among financial institutions.
While high cost along with complexity of software installation are thought to be impeding the growth to some extent, integration of advanced technologies in risk management software is nonetheless expected to create lucrative opportunities in the industry.
The Covid-19 pandemic has been noted as a key positive influence on the growth of the market in Europe, with auditors across multiple industries adopting risk management software to meet compliance requirements, as well as other audit-related organisational challenges.
The steady growth across Europe of BYOD (bring your own device) culture has exacerbated this trend, owing to a subsequent surge in cyberattacks and instances of data thefts across the corporate landscape. To mitigate risk in this area, business ventures have turned to risk management software packages, in turn boosting the market's strength.
Based on component, the software segment dominated to hold the largest share in 2020 – more than two-thirds of the Europe risk management market. Increase in criminal activities such as financial fraud, identity theft, data theft, cyberattacks, and physical threats in industries have been cited as drivers of the segment growth.
Based on deployment model, the on-premise segment held the highest market share in terms of revenue, accounting for nearly three-fifths of the Europe risk management market owing to increase in cases of cyberattacks.
The cloud segment, however, is estimated to exhibit the fastest CAGR of 20.5% during the forecast period, largely because of a steep rise in the adoption of cloud-based risk management software among both the large-and mid-sized enterprises across Europe in the last few years.
Based on country, the UK dominated the market with the major share in 2020, accounting for more than one-fourth of the Europe risk management industry.
Experts say this is due to a rise in investment in emerging technologies, adopted to implement streamlined work processes so as to reduce risk and improve the corporate performance across the board.
Simultaneously, the market across Spain is expected to witness the fastest CAGR of 24.6% from 2021 to 2030, owing to increase in usage of risk management software in the BFSI, IT, healthcare, and government industries to improve security and the overall customer experience.