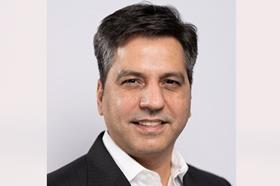 Zaheer is now the Chief Technology Officer at Lendmark Financial Services.
Current Role
Company Name: Lendmark Financial Services
Job Title: Chief Technology Officer
Start Date: March 2022
Company Industry: Financial Services
Location: Atlanta Metropolitan Area
Lendmark Financial Services is a community-based consumer finance company that specializes in providing direct and indirect personal loans, automobile loans, debt consolidation loans, and merchant retail sales financing services. Lendmark has 500+ branch locations in 19 states. Our hybrid branch plus online digital experience allows us to offer the best personalized service to help meet your financial needs for planned and unplanned life events.
Previous Role:
Company Name: Lendmark Financial Services
Job Title: Senior Vice President Technology, Infrastructure & Information Security
Start Date: January 2016