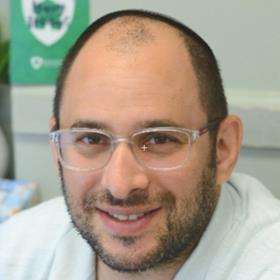 Experienced Director of Information Technology with a demonstrated history of working in the hospital & health care industry. Skilled in Team Building, Healthcare Information Technology (HIT), Management, Software Documentation, and Healthcare Management.
Current Role
Company Name: Edison Home Health Care
Job Title: Chief Technology Officer
Start Date: February 2022
Company Industry: Hospital & Health Care
Location: Brooklyn, New York, United States
Edison Home Health Care is dedicated to providing quality, personalized home care to the elderly and disabled. We provide services in the five boroughs of New York City, as well as Nassau County. Our skilled and dedicated team of professionals and paraprofessionals offer medical, nursing, therapeutic and social support services tailored to the needs of each individual patient.
We take pride in our tradition of providing exceptional, detailed service for our clients and their families or caregivers. Our professional representatives always respond promptly and courteously to your concerns. Indeed, registered nurses are on call 24 hours a day, 365 days a year, to provide guidance and direction to our aides, if needed. Our home health aides and other staff members are carefully screened and selected for their skill, knowledge, dedication, compassion, demeanor and professionalism.
The ability to remain in their own homes is vital to most elderly people. It helps them retain their dignity and their sense of control in the face of physical limitations, which often strips them of that very sense of dignity and independence. In fact, research shows that levels of happiness and personal satisfaction in the geriatric population are directly correlated to one's sense of self-autonomy.
Previous Role:
Company Name: Edison Home Health Care
Job Title: Director of Information Technology
Start Date: April 2012